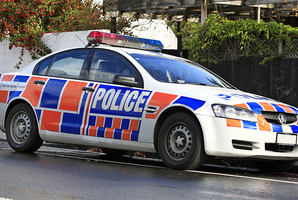 Nelson police have spent much of today canvassing a neighbourhood where a 62-year-old woman was beaten and sexually assaulted as she worked alone at a community garden.
Police are hunting the "cowardly'' attacker and urged locals in the Victory area of Nelson to take safety precautions until he was in custody.
The woman was working alone in a shade house at the Victory community gardens about 2.30pm when she was attacked by a man believed to be aged in his 20s.
This evening, she remained in hospital with substantial head and facial injuries, along with other lacerations and bruising to her body. Her injuries were not life-threatening.
Detective Sergeant Ian Langridge of Nelson CIB said police had serious concerns about the behaviour of the offender and what he might be capable of.
"This has been a cowardly and prolonged attack on an older woman,'' he said.
"While I am confident we will identify the offender, I must urge people in the Victory area to take precautions about their personal safety until we have that person in custody.''
Police spent much of today canvassing the Victory area, as well as conducting a scene examination.
The scene where the attack took place was visible from a popular public walkway and Mr Langridge said it was likely that people would have been using the path as the attack took place.
Police would like to hear from anyone who was on or near the Railway Reserve about 2.30pm yesterday, and they plan to maintain a significant presence in the area until the offender is caught.
"This man is a risk to himself and the wider community and I strongly encourage him to hand himself in,'' Mr Langridge said.
The offender was described as dark-skinned, possibly Maori or Polynesian, in his early 20s with short hair and very distinctive tattoos.
His left arm was fully tattooed from the shoulder to the wrist in a Maori or tribal design.
His right arm was also tattooed from the shoulder to the elbow in what was believed to be a Maori or tribal design.
Police were hoping to speak to the victim tomorrow.
- APNZ