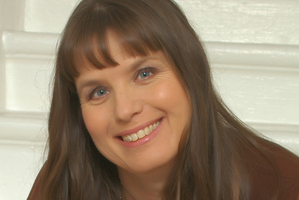 Katherine Corich is a woman of many hats: she studied at the University of Canterbury, worked as a commercial pilot, a London Stock Exchange and IBM consultant, and an instructor at a French Technical College, before starting her own company at the age of 25.
She founded business consultancy company Sysdoc in 1986. Its first big New Zealand job was fully computerising Auckland's Telecom exchanges; Sysdoc's first big international job was helping the London Stock Exchange computerise its system.
With a privately held company turnover now in the tens of millions of dollars and offices in Britain, America, Australia and New Zealand, Ms Corich has come a long way from little old Kiwiland.
Her success has been well documented - she was 2010's Ernst & Young Master Entrepreneur of the Year, NEXT's Business Woman of the Year in the same year and a finalist for Entrepreneur of the Year in the 2009 UK National Business Awards.
She was a member of the World Class New Zealand network, a collection of Kiwi residents and expats committed to aiding the country's international competitiveness and economic growth, and always enjoys returning to New Zealand for summer.
What do you most look forward to about coming home for summer?
The raw beauty of New Zealand's landscape. Also catching up with family and friends, and spending much time outdoors: walking, biking, tennis, swimming, flying.
Where will you spend your time in New Zealand this summer?
Kapiti Coast, with a visit to Christchurch.
What books will you be reading this summer?
Marmalade and Machine Guns by Linda Cruse, When Kiwis Fly by Duncan Perkinson
What's it like in December where you live?
Picturesque. Magical. Quintessentially English. We live in a beautiful grade-two listed English home, in a village in the Chiltern Hills beside a 15th century (1437) church and school house, the oldest continuously used school room in England. Ewelme Church has long standing connections with New Zealand, being the church after which Ewelme Cottage in Parnell is named.
What dish will you be cooking on the barbecue this summer?
Seafood and vegan surprises.