Study of figures will determine fate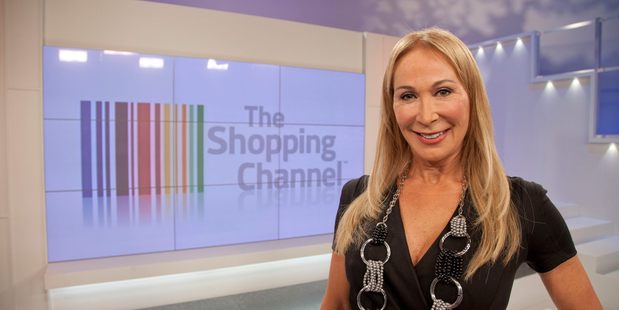 The future of the new Shopping Channel, launched with enormous fanfare this year, is in doubt.
Advertising heavyweight Greg Partington, the entrepreneur who bankrolled the channel, is refusing to guarantee the station's future. He plans to analyse Christmas sales figures, then make an announcement in two weeks.
Partington was responding to rampant speculation about the channel's future, after the Herald on Sunday revealed many of the celebrity hosts' contracts had not been renewed.
The entrepreneur voiced confidence in his multi-platform business, but cast doubt on the role TV would play in the operation next year. The Shopping Channel has a strong presence online as well as Sky's Channel 18.
"I think the business has a future," Partington said. "No question about it. It's about really getting the operating model right.
"The question mark is really over the television and its future role in the business," he said.
"What I think has gone well is the website, the store, and I've been delighted with how New Zealanders have taken to it."
Partington, who put his own cash into the start-up, said he needed time to analyse how the business performed over the busy Christmas shopping season.
An accurate measure would only be available next week. Partington said he planned to return to work on January 7 and issue a statement in mid-January.
The channel launched in a glitzy flurry of hype and publicity in October. It flew in Hollywood star Eva Longoria and recruited a line-up of glamorous local figures to front its broadcasts. But it soon cut back on its presentation staff, prompting questions in advertising and television circles about its future.
Among the TV stars not expecting to return next year are Monty Betham and Candy Lane. The Herald on Sunday has also been told that Sally Ridge, Anna Jobsz and food presenter Luca Villari have not had their contracts renewed.
League star Betham said this week he had enjoyed being part of the start-up, but he needed guarantees in his contract the Shopping Channel couldn't provide.
Betham said some friends had stayed on with the channel "in the hope of something that would be resolved".
"I'm not expecting to head back, only because our discussions were pretty vague in how they ended and the goalposts kept changing, but I do hope they go on with it."
Fellow ex-presenter Candy Lane said she had still not had any word on whether it would employ her again.
Partington said the channel was a private business, and how much money it made or lost was not a public matter.
He also said there were no local precedents for the channel's model and it took time to secure a solid client base.
"It takes time to build a business. Years, years. But what you can do is tear it down really quickly through negative publicity when it isn't justified."
Partington said he was not aware of any overtures made to foreign investors. "Before you go looking for investors you need to make sure your model's a strong model."