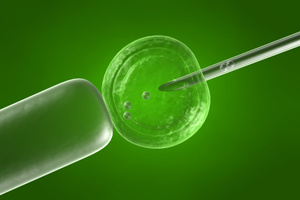 A woman with a very rare debilitating disease was planning a trip to the United States for tests with stem cells before her death.
Mother of two Susan Garters-Woolford, 48, died in Christchurch Hospital on December 18 after a long battle with Erdheim-Chester Disease.
Her partner of 20 years, Richard Woolford, said Ms Garters-Woolford was believed to be the only person in New Zealand suffering from the disease among some 300 patients worldwide.
"We were planning to go to America next year for tests," he said. "But we didn't make it. All her symptoms started getting worse."
Mr Woolford said his partner started having symptoms of the disease about 10 years ago but specialists took a long time before they were able to confirm a diagnosis.
"She had hundreds of different tests, but it took the doctors a long time before they could prove she had Erdheim-Chester Disease.
"It was a long drawn-out process. The problem was there was nothing in her medical history to indicate it," Mr Woolford said.
Erdheim-Chester Disease is a rare disorder in which cells that normally fight infection multiply and infiltrate bone marrow and then spread throughout the body. It has no known cause, most often affecting adults in their 40s or 50s and is more common in men than women.
Although not a cancer, the cells multiply and spread with the ferocity usually associated with aggressive cancer.
Mr Woolford said his partner's symptoms began with losing her balance and slurring her speech.
"Over the years it shuts down your system," he said.
Ms Garters-Woolford was admitted to hospital six weeks before her death and was undergoing chemotherapy before contracting a virus and a chest infection. At the time of her death she was on a ventilator and was being fed through a tube.
"We didn't want to see her suffering, but her death was still a shock," he said.
Ms Garters-Woolford leaves a daughter, Lauren 16, and son, Mark, 12.
Mr Woolford said the family wanted to thank Dr Philip Parkin, Dr Janine Close and Dr Ruth Spearing for their care over the last nine years and the staff at Christchurch Hospital's Ward 10 for their care over the last six weeks.