Family, barbies draw oil exec home.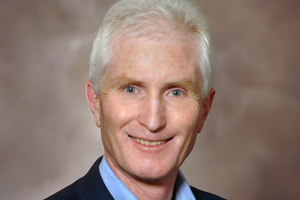 Leo Lonergan is a veteran in the oil trade who has travelled around the world working for one of America's largest energy corporations. But this summer he will return to New Zealand and focus on barbecuing, playing cricket and attending family weddings.
Mr Lonergan lives in London and works as chief procurement officer for Chevron, a company which has more than 3000 employees and spends an annual $48 billion on third-party goods and services.
He started working for the multinational energy corporation 35 years ago after completing his bachelor of science at Victoria University of Wellington.
His first job was with Caltex, one of Chevron's petrol distributors. Since then he has worked in Australia, Singapore, the UK and the United Arab Emirates.
In 1998 he was elected as Caltex's vice-president and president of its manufacturing, supply and trading business unit. Then two years later, after Chevron bought Texaco, he became the president of joint ventures and new business development. He followed this with another promotion to Chevron's corporate office and in 2005 took on his current role.
He has maintained his connection to New Zealand through the global World Class New Zealand network, which is a collection of New Zealand residents and expatriates committed to aiding the country's international competitiveness and economic growth, and he always enjoyed returning home for summer.
What do you most look forward to about coming home for summer?
Family, friends, beach, barbecues and cricket.
Where will you spend your time in New Zealand this summer?
Hopefully spend some time in the Queenstown area, plus we have two family weddings, late summer and early fall. Two of our children and their spouses will be back for the weddings. Our other son and daughter-in-law plus grandchild won't be able to get back.
What books will you be reading this summer?
Private Empire, and I download some e-books on to my iPad.
What's December like where you live?
St James in London - cold, dark but lots of fun with all the festivities and city lights. Maybe a white Christmas ... One of our sons and his wife will be visiting with us.
What dish will you be cooking on the barbecue this summer?
Lamb chops and red onions.