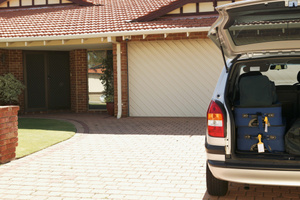 The Christmas Eve death of a toddler in a tragic driveway accident has left a tiny lakeside village reeling.
Family members were yesterday gathered at Hatepe, south of Taupo, to mourn the loss of a 3-year-old boy, killed when he was hit by a car just before 9pm on Monday.
Police said it appeared that a woman was leaving a property down a shared driveway in Te Mako Mako Lane when her car struck the boy. Attempts to revive the child at the scene were unsuccessful.
Police said the death of a child was tragic at any time but was particularly poignant given the death occurred on Christmas Eve.
"Our thoughts go out to the family at this incredibly difficult time."
The identity of the boy would not be released until next of kin were advised.
New Zealand had one of the worst rates of children being killed by cars in driveways, with an average of five a year, according to advocacy group Safekids.
Awareness campaigns had halved the number of driveway deaths in recent years, but as soon as the campaigns stopped the numbers came back up.
Parents needed to keep a look out for children, know where they were at all times and make sure one adult was responsible for children playing outside if a car was entering or being removed from the property.