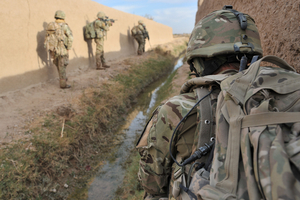 The Defence Force has been criticised for the amount of equipment and weaponry which have gone missing in the past three years.
In total 80 items are missing, including four kits of body armour, a practice rocket, five bayonets, two rifles and 11 practice hand grenades, according to 3 News.
Labour Party defence spokesman Iain Lees-Galloway said this was a huge concern to public safety.
"It's happening too often and I think the Defence Force needs to tighten up its game,'' he told 3 News.
The Defence Force said in a statement that it took every measure to prevent the loss of stores and equipment.
"However, considering the amount of personnel and the amount of equipment used on a daily basis it is not unexpected that some equipment is lost or unaccounted for.''
The Green Party's defence spokesman, Kennedy Graham, was also critical of the missing equipment.
"With great respect to our Defence Force - they do us a good job - but I think we're slipping up if we can just leave lying around that kind of ordinance.''
- APNZ