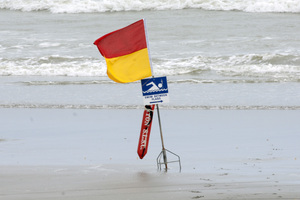 Police have released the name of a man who drowned at a popular Coromandel beach yesterday.
Jason Anthony Johns, 43, went into the water at Whitiora Beach about 60m north of the patrolled swimming area and immediately got into difficulty in the 2.5-metre swell.
Senior Sergeant Rod Carpinter said patrolling lifeguards were already walking towards Mr Johns to advise him to swim between the flags but were unable to reach him in time.
He was pulled out of the water and lifeguards and St Johns staff began CPR but were unable to revive him.
"Yesterday's tragedy sends a clear message of the importance of swimming within the designated safe areas which are marked by lifeguards with flags,'' Mr Carpinter said.
"Police urge people to assess the swimming conditions and their own ability. If the sea appears dangerous it probably is and you should not enter the water, especially outside the safe swimming areas.''
- APNZ