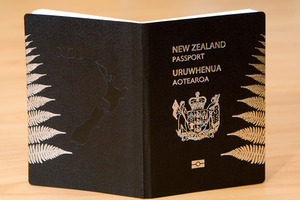 A growing number of Kiwis are misspelling their own names on travel documents, risking being left stranded at airports or sent home by overseas authorities.
The problem has escalated because there are now more immigrants with New Zealand passports, ports abroad have got increasingly tougher and more people are booking holidays online.
Blair Huston, managing director of Fortis Travel in Auckland, said that at least once a day a client provided incorrect details to his agency.
It included people who didn't know how to spell their long names, missed out some of their middle names, were recently married or divorced and were not using the same name as on their passport, and people who used their middle names as their first names.
"If you turn up to Los Angeles and they go, 'Hang on, your name's not right,' they could easily - and they do - turn you around and transport you back to deport you.
And that's at the airline's cost.
"There are all sorts of rules and regulations, particularly post September 11. There are a lot of governmental controls over who travels where and absolutely making sure it's you getting on the plane and not someone else who's got a name similar to yours.
"Americans are absolutely beside themselves, and very, very uptight."
Mr Huston says his company insists on customers providing their passports so it can match names, ages and other details with tickets.
"There are all sorts of different nationalities of people who have got different passports, or people from overseas that have come to NZ as immigrants, they might have five or six middle names that are long, and because they never ever use those names, they can't remember how to spell them and they just put anything into reservations online and it's a problem for them."
Mr Huston recalled a school group that provided names of 30 students going on an overseas trip; three of the names were wrong.
In another case, a couple provided the age of their child, but after the company insisted on seeing his passport, they found he was older and therefore classed as an adult.
An Air NZ spokeswoman said passengers were permitted to travel only if the names on their tickets were the same names as in their passport.
The company would correct "genuine customer errors" on tickets free of charge if contacted within 24 hours of the booking being made, but a charge of $50 was imposed if the name needed to be changed at the airport.