CCO boards warned of axing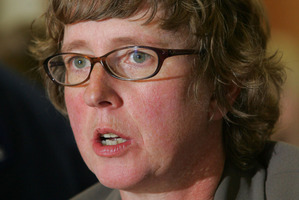 The agencies that run about 75 per cent of the Auckland Council's services have been blasted by the Auditor-General and told they face the axe unless they pick up their game.
Auditor-General Lyn Provost has told the Auckland Council to sack the boards of its council-controlled organisations unless the agencies show more accountability.
In a progress report this month, after two years of the Supercity, Provost expressed concern about "growing tensions" between the council and its CCOs, seven unelected bodies set up under legislation which run Auckland services as diverse as transport, water, tourism and investing.
Provost was not confident the council would be able to move to a more "future-oriented and trust-based culture" with its CCOs and, if that was the case, the boards should be replaced.
Provost was told by some of the 50 council staff interviewed that CCO boards were a barrier to planning, and that while the organisations were "very responsive" to the needs of the Mayor and councillors they were less helpful to council staff.
Staff were also concerned about "unnecessarily onerous" rules around communication.
Significant comment was made about relationship difficulties and tensions with Auckland Transport and Watercare, Provost said.
Major problems with transport and waterfront crowd control on the opening night of the Rugby World Cup were cited by some staff as the "defining moment" the council realised CCO structures could not prevent it from being held politically responsible.
Councillor Cathy Casey welcomed the report, saying the way the council related with its CCOs was her "greatest concern".
"It's not working. The biggest problem is the CCOs think their boards are their bosses, not us."
Auckland Transport chairman Lester Levy, who took up the post last month after being headhunted by Mayor Len Brown, said he was making the organisation more transparent.
"I'm looking to change the mindset of the organisation. To me it seemed more controlled than it needed to be," he said.
The Herald on Sunday approached the six other CCOs for comment. Waterfront Auckland and Auckland Tourism, Events and Economic Development said they were preparing responses to the report which would be tabled next year.
Auckland Council Investments, Auckland Council Property, Regional Facilities Auckland and Watercare did not respond.

Auckland Council's PR problem
September last year: Public transport shambles on the Rugby World Cup opening night.
February 2012: Tens of thousands of HOP-card users receive email spam after their details are given out.October 2012: Watercare investigates and makes refunds after 400 billing complaints in three months.
December 2012: Watercare charged under the Health and Safety in Employment Act over the death of a staff member in a June 2011 explosion.