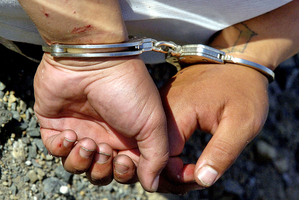 A police operation has culminated in the arrests of more than 150 drug dealers and burglars in the eastern, central and Wellington districts in the last 10 days.
Stolen property, firearms, cash and drugs were also recovered in the operation.
"Those arrested face a variety of charges including possession of cannabis for supply, cultivation of cannabis, unlawful possession of a firearm, burglary, receiving and aggravated robbery," said Detective Superintendent Paul Kench.
While police were working on lowering the number of victims of crime, there were things people can do to protect their homes and possessions if they were going on holiday.
"If you're heading away this holiday season, ask a neighbour to clear your letterbox. If a burglar thinks you're at home they are less likely to attempt a break-in," Mr Kench said.
- nzherald.co.nz