Grant will fund a scholarship to take part in year-long awareness-building programme.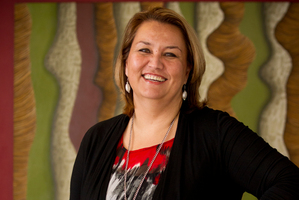 Creating strong, loyal and socially aware leaders within the community is what Leadership New Zealand wants to achieve.
The not-for-profit organisation is one of 12 charities from around the country to be granted $10,000 from Auckland Airport this Christmas.
Established almost 10 years ago, the organisation holds a year-long development programme that aims to build and connect leaders from different New Zealand businesses and communities.
Up to 35 people go through the programme each year, travelling to various parts of the country to better understand issues such as civil society, poverty, culture and history and diversity.
Chief executive Sina Wendt-Moore said the grant would fund a scholarship for one person from a not-for-profit organisation in South Auckland to take part in next year's programme.
"We are very thankful to Auckland Airport. The programme helps create a depth of understanding amongst leaders and there's a lot of reflection for them."
Josephine Bartley, a member of the Maungakiekie-Tamaki Local Board, took part in the programme last year. "I met all types of people - corporate lawyers, CEOs and community leaders - whom I would not have normally met. It gives you the opportunity to have conversations about issues that are affecting our country and it changes your mindset," she said. "Whereas before I would shy away from certain things, I'm always grabbing those opportunities now."
Auckland Airport spokesman Charles Spillane said the organisation was helping bosses become great leaders within their respective fields. Those who had benefited from the programme included staff at Auckland Airport, Mr Spillane said.
"Members of our team have benefited from it in the past and we are excited that we are able to help a participant from a not-for-profit organisation and from our local community of South Auckland benefit from this scholarship."
Airport windfall
This Christmas, the Herald is again featuring charities which have been selected for a $10,000 donation from Auckland Airport. The $120,000 to be distributed came from change donated by travellers this year.