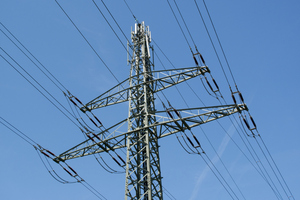 The most disruptive power outage for many years brought Gisborne, Wairoa and parts of Napier to a standstill this morning - seven days out from Christmas.
The three-to-four-hour outage was caused by a major Transpower New Zealand Ltd fault at the Redclyffe substation in Hawkes Bay just before 10am.
Banks, supermarkets and large retail chains closed their doors for security reasons but some smaller stores continued to trade in the dark with cash-only sales.
It was devastating for retailers to lose three hours of trade just one week before Christmas, said heart of Gisborne city manager Ken Huberts.
To combat the gap in sales, many retail stores would stay open late tonight, he said.
Eastland Network general manager energy Brent Stewart said of the 25,000 Gisborne and Wairoa customers, about 5000 lost power for only a short amount of time as their diesel generators kicked in.
Emergency diesel generators also kicked into action efficiently at Gisborne's two main hospitals and Gisborne District Council.
One patient was being operated on in a surgical theatre at Chelsea Hospital when the power went out just before 10am, said chief executive Julie McCarthy.
The surgery was able to be completed successfully on emergency power supply, although further surgeries scheduled for the day were put on hold until full power was restored.
Tairawhiti District Health communications manager Kathy McVey said the lights dimmed briefly at Gisborne Hospital but full power was restored quickly by the hospital generators.
Ms McVey said the hospital had enough diesel to supply power to the hospital for four days and could get more if needed.
Council Civil Defence emergency services manager Richard Steele said there were no reports of major problems as a result of the outage - which affected the whole region from East Cape to Hawkes Bay - other than inconvenience.
"It is a timely reminder for people to make sure they have enough emergency supplies to cope with a power outage," said Mr Steele.
The power outage had a "significant impact" for JNL New Zealand's Gisborne factory but the 200 employees made good use of the time.
Mill manager Brendan Smith said the staff cleaned up around the McDonald Road factory site then headed for the highway to clean up the side of the road.
"The biggest issue was how long the outage was going to be but at least we have a clean road now."
Police put extra staff on to the streets as a precaution during the outage and Gisborne fire station remained fully operational on its generator.
St John Ambulance team manager Shane Clapperton said the back-up power worked perfectly.
"We were able to get the ambulance station doors open and got our vehicles out on the road," he said.
CSL Security spokesman Sean McBreen said they had more than 1400 power failure reports involving homes and businesses.
"Security systems are run off battery back-ups, and when the power fails the batteries kick in, and we receive AC failure reports on our system.
"There were no security issues. It just meant a lot of work for our operators."
The power came back on "in the lick of time" for Taina McFadyen at Lix ice cream shop in Gladstone Road.
"It was a worrying morning for me. A little bit longer and the ice cream in the bins would have started to melt," she said.
Anything that could generate power at a hire centre was hired out this morning.
Business was "extremely busy" said Hirepool Services manager Gavin Hill.
Wine processors Indevin hired a 100kvh diesel generator during the power outage.
First Light Frozen stopped all deliveries and closed the freezer doors as soon as the power went out, said managing director Richard Owen.
The business had a generator organised and was just getting that hooked up when the power came back on.
Fonterra's Gisborne delivery franchise, Country Foods, also used their trucks to keep food chilled.
"About half of our retailers refused delivery, so we just idled the refrigerated trucks," said Country Foods manager Dave Jenkins.
People on the East Coast were also affected by the power cut.
In Te Araroa at the top of the Coast, a man on home dialysis had "needled himself" up to his dialysis machine when the power went off about 9.30am.
"He wasn't in any danger because he had not yet started the dialysis machine but it might have been a different story if he had started the blood cleansing process, which takes about 30 minutes to complete," said the man's mother.
"His back-up power pack allows for 15 to 20 minutes' use."
By 2.30pm some residential customers in Gisborne were still without power but Mr Stewart said he expected them to be all connected again by 3pm.
- APNZ