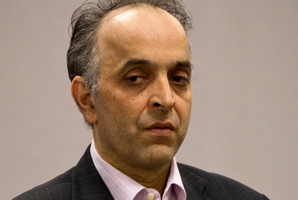 Conman Loizos Michaels spent more than a year-and-a-half in an Australian jail for fraud before he came to New Zealand where he carried out more, "motivated by naked greed''.
Michaels sat passively in the dock at Auckland District Court today as Judge Christopher Field sentenced him to eight years in prison with a minimum non-parole period of three years and nine months.
The 45-year-old was convicted of 24 counts of causing loss by deception and six of obtaining by deception after an eight-week trial in which the court heard how he convinced casino executives, moteliers and All Blacks great Jonah Lomu that he was a wealthy businessman backed by overseas interests.
Judge Christopher Field told Michaels that he would not take the previous offending into account but that there were no mitigating circumstances.
"This was motivated by naked greed. You adopted a predatory approach over many months and you chose your targets with some care.''
Crown prosecutor Christine Gordon QC said Michaels had been sentenced by an Australian court in 1995 to 20 months in jail for similar offending and was convicted a second time in 2006 for which he was fined.
He arrived in New Zealand in late 2006 and began hatching his schemes that eventually defrauded 19 people of $3.2 million.
Ms Gordon described Michaels' schemes as "ruthless'' and there was no reparation available for his victims.
She said some of Michaels' victims had filed statements to the court in which they talked of financial hardship with effects on their health and relationships.
Ms Gordon said they were humiliated when they realised everything Michaels had told them was a lie.
Michaels' lawyer Peter Kaye said there was no need for a minimum term of imprisonment and that could be left up to the Parole Board.
He said Michaels' victims were not vulnerable.
"They were very intelligent, very experienced business persons who had a lifetime of experience in the various trades before the court and to a certain extent, they went in with their eyes open.''
At trial, Michaels maintained he had lost money in a scheme led by Christchurch Casino executives who were planning a takeover of SkyCity.
But the former chief executive of Christchurch Casino Stephen Lyttelton told the court that he and his colleague Peter Arbuckle ended up handing over $2.5 million after being offered million-dollar salaries to work for Michaels' bosses in Macau.
Along the way the pair ran out of money and were told to approach friends and family.
One of those friends was rich-lister and National Party President Peter Goodfellow who before meeting Michaels, agreed to lend his longtime friend Mr Lyttelton $114,000.
But during a lunchtime meeting at an upmarket eatery at Auckland's Viaduct, Mr Goodfellow began to doubt Michaels' stories.
"I noticed his clothes were not particularly sharp and his shoes were scruffy, and this was a man who said he had connections with one of the most wealthier families in Asia ... It just didn't add up,'' Mr Goodfellow told the court.
Another of Michaels' schemes involved a ruse to buy luxury lakeside apartments in Taupo from co-owner Janet Jackson.
Mrs Jackson told the court she was persuaded by Michaels told her his money was in a Belgian bank account and she needed to pay a fee in order for the deal to go ahead. He convinced her to make several payments worth more than $353,000.
At one point Michaels added Jonah Lomu's name to the sale and purchase agreement of the apartments.
Michaels met Lomu at a Wellington cafe through a mutual friend and promised the rugby star a $15m contract to front his global kick-boxing tournament.
But after numerous meetings at Michaels' Greek restaurant on Auckland's Ponsonby Rd, nothing came of the competition and Lomu walked away.
"You know, I spent my whole f***ing life building up my reputation on my name and for someone to walk into my life and try and do that, hell no,'' Lomu he told
In the end Judge Field took three days to determine Michaels' guilt.
- APNZ