This week, the Herald profiles our finalists for New Zealander of the Year. We have chosen people who we believe made New Zealand a better place in 2012, whether they responded heroically to a moment of need or have worked consistently to improve the lives of others. Our sports and business teams have also compiled their lists and the overall winners in each section will be announced in the Weekend Herald this Saturday. For our entertainment winner, see today's TimeOut.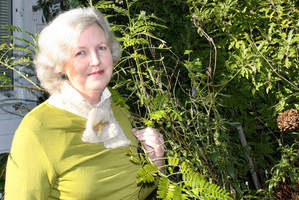 She's a feminist, an activist and a self-titled "good samaritan", so when Juliana Venning heard that Mike Tyson planned to visit New Zealand, she rang his sponsors and asked them why they were helping a convicted rapist enter the country.
That phone call to Life Education Trust chief executive John O'Connell uncovered Tyson's letter of support, which had been a significant factor in Immigration New Zealand approving the former boxer's visa application.
It turned out the letter was written without permission by a volunteer of the charity. That prompted a review of the application, which was then revoked by Associate Immigration Minister Kate Wilkinson, and Ms Venning was hailed as the woman who stopped Tyson.
But it was all in a day's work for the Wellington teacher who has always taken a stand for what she believes in.
"I was born disabled and my Dad just said to me, 'You can do anything you want. It doesn't matter what other people say, you just be true to yourself'. So that's always how I've been."
The 62-year-old, an artist who counts authors Joy Cowley and the late Margaret Mahy among her friends, was labelled a "political feminist with her own agenda" for complaining about Tyson, who served three years of a six-year sentence for raping an 18-year-old woman in 1992.
"Yes, I am a feminist and I am very proud of the fact that I am politically aware but I'm not doing this for kudos for myself," she said.
"I just thought, 'No, hang on a minute, I don't believe this should be going forward. Young people will be swayed by the wrong things if he comes and speaks and there is adulation around his visit'."
Ms Venning's background of standing up for others dates back to the 1960s when she took home friends whose parents were alcoholics. She was politically active at school and went on to train in counselling and offered her skills in Canterbury to people with mental health problems.
A freelance writer whose first OE was to China in her 40s, Ms Venning has been on the National Council of Women and stood for the Christchurch City Council in 2010. She has also tutored continuing education art courses and recently donated one of her own works to Rape Crisis Wellington to help raise funds.
Despite the odd threat and some public put downs, she said the response to her effort against Tyson was overwhelmingly positive: "A lot of women wanted to give me hugs."