Commissioners and church trust dispute 85m Norfolk pine's age.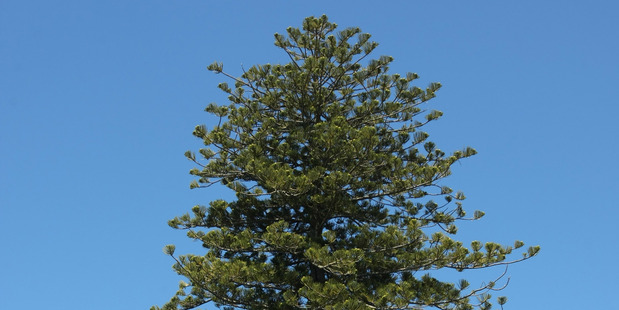 The Anglican Church has disputed the historical importance of a tree on its property in Parnell, saying it is not old enough to have been planted by Bishop George Augustus Selwyn in the 1860s.
Auckland Council historians gave the 85m-tall Norfolk pine maximum points for the link in recommending its addition to the Auckland isthmus list of notable trees for protection. However, the commissioners panel deciding additions was not convinced.
Chairwoman Leigh McGregor, Jenny Hudson and Lucy Whineray said they agreed with the church that points should not be awarded without proof.
The Diocese General Trust Board opposed listing of the tree, which is close to the cluster of Selwyn church buildings which have the country's highest heritage status. This year the board spent $50,000 to get council approval to remove a protected pohutukawa which was said to be likely to crash on to Selwyn's Bishopscourt and Library.
Although the board said it had no intention of removing the Norfolk pine from its 3 St Georges Bay Rd property, listing would hamper the site's development potential.
Planner Clare Covington disputed the council's rating the tree five points for history - giving it 42 points against the 36 needed to qualify for protection. She said the tree would have to be at least 150 years old to be associated with Bishop Selwyn and arborists would only assess the age as more than 100 years.
The commissioners said the association with Bishop Selwyn and his wife Sarah was "mainly speculative" but accepted it had a historical association with the diocese.
The panel's decision adds more than 600 trees or groups of trees to the 3690 already scheduled.
Decisions already made have added 200 to the Manukau district plan schedule, 58 to Papakura's and 300 to Rodney's.