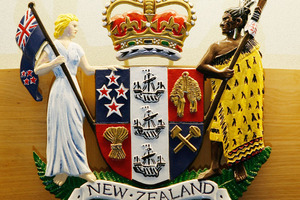 Ten employers are being investigated by Immigration officials after allegations of migrant labour exploitation and other offending against the Immigration Act.
The investigations have already led to the arrest last week of five people, who will appear in the Wellington District Court today to face a variety of charges.
Between October last year and September 30, the agency has investigated 33 employers, including the 10 which are still in progress.
The agency said last week's arrests were a result of a lengthy investigation and reflected Immigration's focus on preventing exploitation of migrants, but would not comment further as the matter was now before the courts.
In October, the director of South Pacific Ltd was ordered by the Employment Relations Authority to make more than $74,000 in repayments and penalties to a Chinese international student, Jingxin Tian, who was made to pay her own wages at the company to get its support for her immigration visa application.
Migrant workers have the same rights as all other workers.
Migrant labour exploitation
33 investigated since October 2011
10 under investigation
5 people arrested
4 private training institutions banned from enrolling international students
Source: Immigration New Zealand