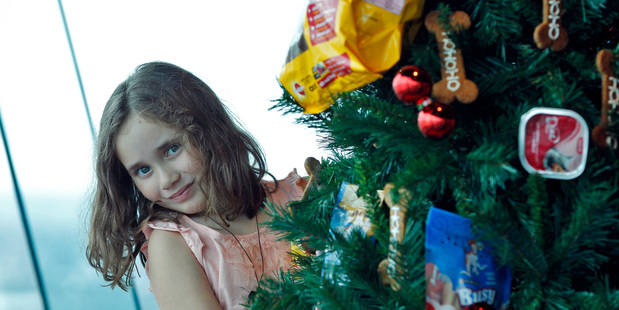 Six-year-old Elise Paki hopes her cat-and-dog inspired Christmas tree impresses Santa more than his usual milk and cookies.
The pupil from Hamilton's Hukanui Primary School won SkyCity's Best Christmas Tree Ever competition in her age group, surviving three elimination rounds.
"It was amazing to see my Christmas tree in real life. It's better than waking up on Christmas morning and finding presents under the tree."
Her tree was made by SkyCity staff and displayed on the 220m-high Skydeck.
Competition judges included Valerie Adams, ZM DJ Flynny, Colin Mathura-Jeffree and Trelise Cooper.
Mathura-Jeffree says her design stood out and showed the judges she was a nurturing and caring person.
"We can all take a leaf from her book. Her entry just told me that New Zealand is in a good place for the future," he says.