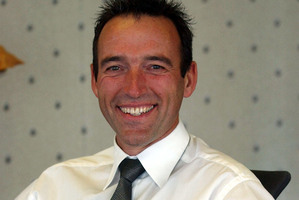 Up to 50 jobs have been saved by the sale of a Carter Holt Harvey timber plant in Rotorua to Profiles Woodproducts.

Carter Holt Harvey, owned by NZ billionaire Graeme Hart, announced two weeks ago it would close Rotorua Profiles, putting about 50 employees and contractors out of work.

But the Engineering, Printing and Manufacturing Union said the sale to Profiles Woodproducts meant all workers would now keep their jobs on full pay and conditions.

EPMU timber industry organiser Ron Angel said the news was a relief for workers and their families.

"It's devastating to be told you will lose your job at any time, particularly just before Christmas, so our members are over the moon that their jobs have been saved."

Site safety supervisor Daniel Mathew said Wellington businessman William Giesbers told staff yesterday that he had almost completed a deal to take over the plant. Mr Giesbers is director of Giesbers Financial Services.

"We are being given new contracts to sign on Monday next week before the deal is finalised on December 20," Mr Mathew said.

"Everyone here is pretty happy, it's been a real roller-coaster for the last month but there are a lot of relieved people here."
Mr Giesbers said the deal was not done and dusted just yet, but he was expecting everything to go ahead as planned.
"A lot could happen between now and then. But I think the site has a lot of potential ... it's got quite good gear ... a good central site and a very loyal workforce."
He said the plant operated for only 40 hours a week and he wanted to bring the hours of operation up and increase throughput, meaning there could be more jobs available in the future.
He was also looking at producing different products as well as securing new markets.
"That's what I'm hoping to achieve, it's an underdeveloped resource.
"Naturally, a second shift would almost double the workforce. The promise for the threatened site is very good."
Mr Giesbers said he felt staff were very positive about the proposed change.
The EPMU is continuing to consult Carter Holt Harvey over the 18 redundancies announced recently at its Tokoroa plywood plant. So far six jobs have been saved and the union is hopeful the remaining 12 redundancies will be voluntary.
Last month Carter Holt Harvey cited a fall in demand from export markets in Australia and a decline of new building work as reasons to close the Rotorua plant.
- APNZ