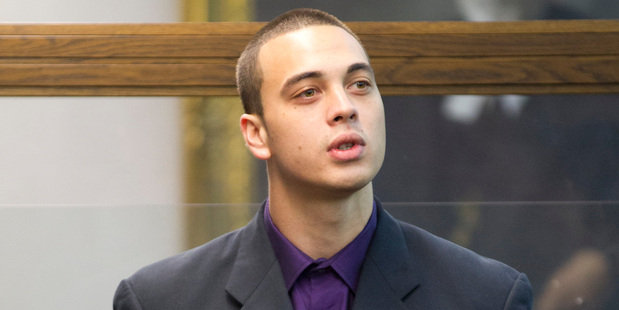 It is "highly, highly implausible" that the injuries to a Wellington journalist's head were caused by falling on to a concrete kerb, his operating surgeon says.
Phillip Cottrell was "deeply unconscious" when he was rushed to hospital after being left with broken bones and a shattered skull in an attack on a central Wellington footpath on December 10 last year.
He died in hospital the next day.
Nicho Waipuka, 20, and Manuel Robinson, 18, are on trial at the High Court at Wellington after pleading not guilty to murdering Mr Cottrell.
Yesterday, Martin Hunn, a consultant neurosurgeon at Wellington Hospital, told the jury that part of Mr Cottrell's skull had been broken into multiple small fragments. Dr Hunn said a blow caused the fatal injury to Mr Cottrell's brain.
He did not know exactly what caused the impact to Mr Cottrell's head, but he said the injuries most reminded him of two other cases which had involved a vase and a hammer.
He was then shown a shoe which he said, when driven in with enough force at the toe or heel, could have caused the head injuries.
Dr Hunn said the injuries to Mr Cottrell's head could have been caused by falling on to the concrete kerb but added it was a "highly, highly implausible scenario" because he had a laceration to his head which could not be accounted for by a fall.
Paul Paino, who represents Waipuka, has said that his client admitted to punching Mr Cottrell once in the jaw, but said he had no murderous intent.
Mike Antunovic, who appears for Robinson, said his client had nothing to do with the attack. He was on the other side of the road at the time.
On the first day of the trial, Crown prosecutor Tom Gilbert told the jury of seven women and five men the accused were in town on the morning of the murder, acting aggressively to anyone they came upon.
Just after 5.30am, the pair came upon Mr Cottrell on Boulcott St while he was walking to his inner-city apartment after working an overnight shift at Radio New Zealand.
Earlier this week, the jury heard from two men who separately encountered the pair earlier. About 2am, Russell and Kelly Carter, who were staying at the James Cook Hotel, walked to a side entrance of the building, where they were approached by the shorter man.
"He said: 'What the f*** are you looking at' five or six times."
Dominion Post systems engineer Phillip Barton also gave evidence that he was leaving the car park opposite his work about 5.30am when he noticed two men in baseball caps walking up the street. The taller man called out to him in a raised voice, saying: "What the f*** are you looking at?"
The trial, before Justice Forrest Miller, continues on Monday.