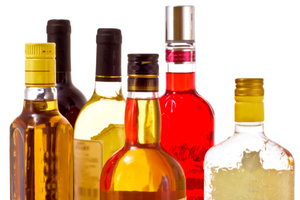 A man in a Gisborne house had a close call last night when a bottle of gin on a shelf above his stove exploded and started a small fire.
Firemen were called about 7.15pm but by the time they arrived the man had put the fire out with a dry powder extinguisher.
He was cooking meat patties on a gas hob when the bottle of liquor somehow exploded, showering liquid on to the bench top and the timber floor, which then ignited.
Station officer Ed Hindmarsh said it was not clear how the bottle exploded.
The storage shelf was about a metre away from the gas stove.
"It is miraculous he suffered no burns or other injuries.
"The man was standing with his back to the stove when it happened, and he was only wearing a pair of board shorts and jandals."
Mr Hindmarsh said one-in-four house fires started in the kitchen.
"The incident last night also shows the importance of having a fire extinguisher handy and knowing how to use it."