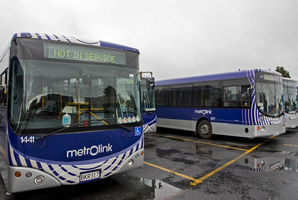 Bus drivers will now have to be on their best behaviour.
The country's largest operator of urban bus services, NZ Bus, has spent millions on new technology which provides real-time information to drivers on their driving style.
Chief information officer Glen Mitchell said they will be given feedback on a number of aspects, including speeding.
"There is idling, so if you're idling for too long that uses fuel inefficiently.
"There's braking and accelerating, as well as speeding.
"We can determine in which areas what the speed limits are, and the system will automatically pick that up."
Mr Mitchell said after a shift a driver will be able to pick up a report on their driving, which will also be provided to management.