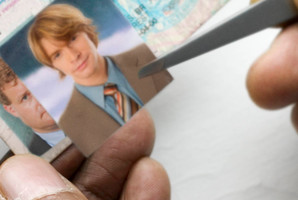 A Canterbury teenager is facing forgery charges after making and selling fake ID cards.
The 17-year-old male was arrested at a North Canterbury address on Friday night after police spoke to another 17-year-old who was caught using one of the fake ID cards to get into a bar, said Constable Hamish Fair.
He will appear in Christchurch District Court tomorrow on a charges of making a false document and intending to use it for pecuniary advantage.
"As a result it became clear that that someone was manufacturing and selling the cards," Fair said.
Fair said he believed there were still a number of the cards in circulation, warning "Anybody using a fake ID commits an offence and may be arrested".
"We advise anybody who has one of these fake cards that now is a good time to hand it in to police.
"If anyone hands in a fake card voluntarily they will not face charges."
If not handed in, police will be contacting people they believe to have bought the cards, he said.
Forgery can carry a penalty of up to 10 years imprisonment.
- nzherald.co.nz