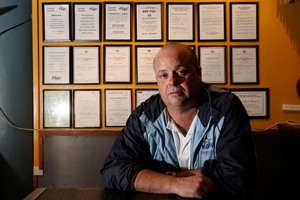 Whangarei police are warning youngsters who present fake identification to the city's bars that they could be charged with fraud as bar owners have uncovered the latest technique for creating dodgy driving licences.
The city's hospitality industry recently picked up a way of detecting the latest fake IDs and passed the information on to police.
Sergeant Neil Pennington said youngsters were using tattoo ink to change the numbers on their birth date on a driving licence, then covering it with a clear plastic strip to protect the changes.
The youngster would then use the now fake ID to get into a bar, and the plastic strip could be easily removed to wipe off the ink.
Mr Pennington said presenting a false identification was a criminal offence covered by a charge of using a document for advantage, which was fraud and carried a maximum penalty of seven years in jail.
"People in the past have been charged for using false IDs and it's really good to see that the bars are on their toes about this," Mr Pennington said.
Hospitality NZ Northland Branch president Phil Sentch, from Whangarei's Rynoz Bar, said the fake IDs were first noticed about three weeks ago, but a door security worker from Auckland realised what was going on after something similar was done in Auckland.
"(Other dodgy IDs) can be detected by using the blue light that places have above the bar. But they must have sussed out how to get around that by doing this," Mr Sentch said.
"It's quite a clever scam, but the doormen are on to it and we've done a pretty good job at nipping it in the bud."
He said the Auckland doorman had seen similar fake IDs there and helped come up with a solution to detect them, by shining another type of light - light-emitting diode or LED - on them that easily revealed the changes.
"The hospitality industry here (Whangarei) meets weekly, usually after the weekend, so we can discuss any issues like this that come up as soon as possible then we can deal with them. So we passed details on to police and will work with them on it."
Mr Sentch said while the person presenting the fake ID may not think anybody was being harmed, it could have major implications for doormen and the staff who serve the underage person.
"If somebody was found on your premises under-aged and they got in with false ID, we can be fined. The person who serves them can face a criminal charge and the duty manager can be fined up to $10,000 and have their licence suspended," he said.
"As well, the licensee can be fined up to $10,000 and have their licence to sell liquor suspended for a period, so it can have pretty serious implications to those in the industry."
For more articles from this region, go to Northern Advocate