Contest entrants deceived by the lure of rewards that don't exist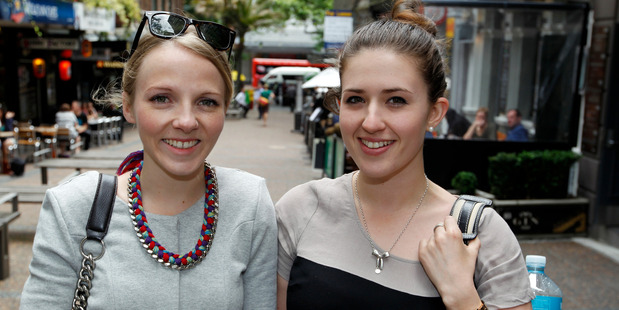 Flashy contests are in the gun for offering prizes no one is guaranteed to win.
The Commerce Commission and Panasonic reached an agreement last month almost two years after the electronics company ran a "Million Dollar Summer" promotion.
The commission said the competition implied $1 million would actually be won.
Winners from the first part of the contest were offered 300 identical envelopes to choose from. A video Panasonic uploaded to YouTube showed finalists choosing from the envelopes, one of which contained the million-dollar prize. The other 299 envelopes were for a $10,000 Panasonic prize pack. No one won the biggie.
"It was drawn to our attention that this was a two-tier draw and (was) allegedly not well disclosed as being a two-tier draw," said Stuart Wallace, Commerce Commission competition branch manager.
High-profile companies have been stung for these contests before. In 2008, ANZ Bank was hit with an $80,000 fine. A fine was deemed unnecessary for Panasonic, which pledged to overhaul internal processes and make sure similar problems didn't happen again.
In the Million Dollar Summer case, Wallace said there were "different levels of disclosure at each stage" of the contest. These stages involved Panasonic, marketers and retailers. Therefore, Panasonic shared responsibility.
Wallace said the promotion also hadn't attracted "lots of consumers" to Panasonic products, so the contest was not as detrimental to Panasonic's competitors as a more successful contest would have been.
Anecdotal evidence suggested two-tier contests were common in Australia and New Zealand, Wallace said, although public complaints were rare.
"That partly might be because people don't understand the real nature of the competition. They know that they haven't won, but they didn't expect to win. And they don't know that no one's won."
Two-tier contest conditions must be clear. "If you look at the Panasonic settlement, we're suggesting that anyone promoting this sort of draw feature the prizes that are going to be won."
Panasonic marketing manager Chris Key said the issue was resolved and there had been personnel changes at the company since the promotion. He said the company was unable to put the Herald on Sunday in touch with the Million Dollar Summer contestants.

Hopeful prize winners watch for the catch
Rebekah Luker (picture) admits she wouldn't know where to begin if she came across a contest she thought was misleading.
However, the Aucklander said her sister entered lots of competitions and had only good experiences.
She said a million-dollar Panasonic prize, which has been criticised by the Commerce Commission, would have been the "ultimate drawcard".
Her friend, fellow office assistant Jessica Tappenden, urged people to be sceptical when promotions promised huge prizes.
"If someone said 'win a million dollars', I would ask what the catch was."
Luker said she entered the occasional radio and soft-drink promotion, but a minority of hardcore hopefuls entered every contest they encountered. These included increasingly common contests on Facebook and in email spam.