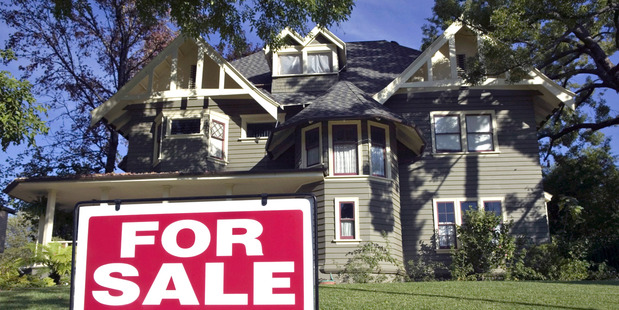 Our addiction to real estate has not been cured by experience, as the Government hoped. House prices, as we report today, have now climbed back to their 2007 peak, banks are again offering loans of up to 95 per cent of a purchase price and investors are back in the market, raising mortgages on the house they live in to buy another.
The warnings that property prices can fall as well as rise are being ignored. The fact is property prices in Auckland did not fall very much after the bubble burst in 2007. The market lost volume more than value. Sellers withdrew from the market and buyers waited, expecting that prices would have to come down eventually.
But the sellers have been able to hold out, which suggests they had not borrowed more than the property rent could cover. If they were investing for a capital gain, they had not over-reached the earning power of the property, as had been supposed.
Rents were increased and now, with sale prices picking up, owner-investors are still in no hurry to capitalise. There remains a shortage of houses for sale that has become so acute some desperate buyers are going door-to-door or sending personal letters, and agents are cold-calling owners again.
The predicament for first-home seekers is now worse than it was during the boom. Prices are as high as they were then but far fewer homes are available. Nearly all are being offered by auction, as happens when a market is volatile, and new investors can usually outbid a young couple looking for a home of their own at a price that will keep a mortgage within their means.
The Labour Party's proposal to them, announced at its conference last weekend, offers a modest house or apartment built for under $300,000 and available for sale only to first-home buyers. But their location and size could count against them.
First-home seekers can be assured there are already parts of Auckland, not too far from the centre, where homes can be found for not much more than the price Labour envisages. In Avondale, as we have reported, two-bedroom houses are selling in the low $300,000s and three-bedroom homes are under $500,000.
It may be that many first-home seekers need to lower their sights. The first step on the home-owning ladder has never been easy. Previous generations usually needed second and third mortgages at double-figure interest rates that they would work overtime to pay off as quickly as possible. And they were buying bungalows that were very modest beside the four-bedroom, two-bathroom, double-garaged palaces that have become standard today.
Banks lending up to 95 per cent of a purchase price are doing first-home seekers no favours. It leaves them with such slender equity that they could easily lose all of it if the market falls by as little as 5 per cent, as it did in recent years. Prices in Auckland are so high at present that a bank-commissioned confidence survey has found only 8 per cent of Aucklanders think this a good time to buy, compared with 33 per cent in the rest of the country.
But with rents high, flats are becoming smaller or more crowded. Last Sunday, we reported people are living in portable cabins in some places. The builder providing them is racing to keep up with demand. A small house in any location must be better.
Realistic young home-seekers should be able to find an affordable house in outer suburbs. Like previous generations, they can improve the house and land, plant trees, form residents associations to press for amenities and see that they are well maintained. Before long, they would find their home, their school and their community had become a desirable place to live. It's the way prosperity starts.