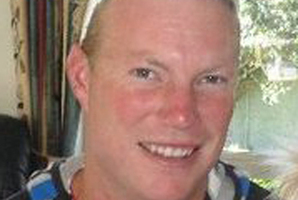 A probe into how a mental health outpatient was able to stab a young mum to death and slash her throat in front of her daughter will be carried out, hospital officials said yesterday.
Market gardener Paul Gottermeyer can be named for the first time after losing name suppression yesterday when he was sentenced in the High Court at Christchurch to life imprisonment.
The 29-year-old from Kaiapoi was on medication and an outpatient at Hillmorton psychiatric hospital when he carried out what Justice John Fogarty described as a "horrible attack of the utmost gravity".
The little girl saw Gottermeyer enter her Christchurch family home on July 11 and stab her mum to death before slashing her throat.
She told police: "Mummy did bleed everywhere ... and mummy scream."
The woman and her daughter retain name suppression.
The court earlier heard how Gottermeyer had been suffering from a significant depressive illness.
Justice Fogarty jailed Gottermeyer for life yesterday but adjourned the case until February 28 for a psychiatrist's report under section 104 of the Criminal Procedures (Mentally Impaired Persons) Act to be prepared to establish his mental state of mind at the time of the killing.
He will then determine the length of the minimum non-parole period.
The judge asked for the report to include notes on why Gottermeyer was still on medication, why he was at outpatient at Hillmorton when the murder occurred, and any other clinical observations which would assist the court in judging "to what extent his history of depression and associated episodes" contributed.
The Canterbury District Health Board said an investigation would be carried out. A spokeswoman said the case and any recommendations would be reported in the Health Quality and Safety Commission's annual report.