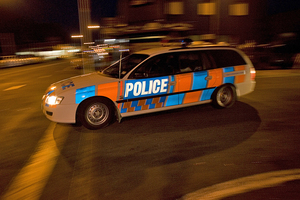 Rotorua police are calling for calm in the wake of a slew of open-invite Facebook parties that turn violent in the area.
They are currently investigating reports of planned vigilante justice for a series of assaults suffered during out-of-control parties early this month.
Six people were taken to hospital on November 9 after disorder in the Pretoria and King Street areas of Rotorua.
Two suffered fractured skulls, while a third received 30 stitches to a facial wound.
Since then, two youths have been charged for retaliation assaults and information has been received by police that more attacks are planned.
Inspector Ed Van Den Broek said: "We will not tolerate violence of any kind. Retaliation is not justification. It is the job of the police to enforce the law."
He urged parents to take a proactive interest in the lives of their children; know where they are going, who they are spending time with and make sure they are taking sensible steps not to put themselves in risky situations.
He said there was some suggestion that social media sites such as Facebook were being used as a tool for inviting excessive party guests.
"There were serious injuries suffered earlier this month and it could easily have been a lot worse. This is not about scare tactics; this is about parents not having a realistic understanding of the risks that these youngsters face when they go to these parties.," said Insp Van Den Broek.
Police want to hear about large parties and gatherings before they escalate to out-of-control and are keen to hear from anyone with information about planned disorder or retaliation.
- nzherald.co.nz
- APNZ