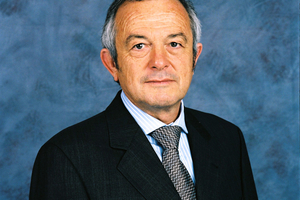 Far North ratepayers are outraged the Ombudsman is keeping under wraps why an outgoing chief executive received a $240,000 severance payment from the debt-riddled Kaipara District Council.
Jack McKerchar, who resigned from his chief executive job with the council last year for health reasons, had a key role in Kaipara's $80 million debt problems which led to Government-appointed commissioners replacing the council in September.
Mangawhai Ratepayers and Residents' Association chairman Bruce Rogan said there was no provision in employment law justifying a payment of that magnitude for an employee who quit his job for health reasons.
"I'm gobsmacked that Kaipara ratepayers can't learn the reason why someone who resigned, presumably voluntarily, was paid $240,000," he said.
Chief Ombudsman Dame Beverley Wakem told the Advocate she did not consider that the reasons Mr McKerchar received the payment should be publicly released.
As well, she would not investigate the newspaper's complaint about the council refusing a request for a copy of the deed of settlement with Mr McKerchar because during another inquiry she had formed the opinion the council could withhold the deed.
"I am satisfied that under the terms of the deed the council is obliged to maintain confidentiality with regard to its contents.
"I also consider that if information contained in the deed were to be disclosed it would be likely to damage the public interest in the council being able to reach settlements in employment matters."
Dame Beverley accepted there was a genuine public interest in the reasons for Mr McKerchar's resignation, "particularly where the council has come under considerable public scrutiny of late".
But the public interest had to be balanced against an individual's right to privacy and the need to protect the public interest in a local authority being able to conduct employment negotiations in confidence, she said.
For more articles from this region, go to Northern Advocate