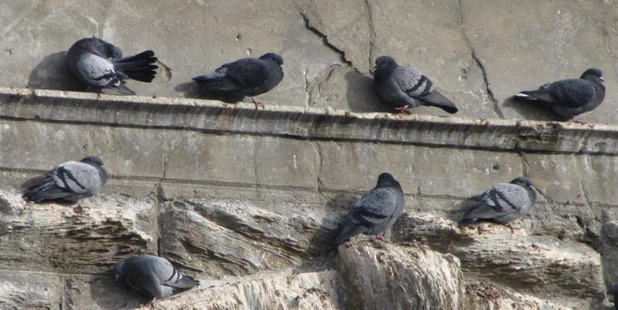 Armed with air rifles, silencers and night vision goggles, hunters will be staking out the Alexandra bridge over the next few weeks.
Their prey will be the feral pigeons whose roosting activities are corroding the steel of the bridge over the Clutha River and damaging the nearby historic bridge piers.
Following an unsuccessful July attack on the estimated 400-strong pigeon population, the New Zealand Transport Agency has turned to air rifles instead of poison-laced bait.
Agency area manager John Jarvis said the birds didn't seem interested in the bait and so they had to change tactics.
Following sign off from relevant authorities including the police and SPCA, agency contractors will soon begin their operation, working in darkness below the bridge deck where most of the birds roost.
Mr Jarvis said it would be "a bit of a trial and error" process to begin with but it was likely only one person would be armed at any one time.
That person would be in radio contact with team members stationed at either end of the bridge who would control traffic while shooting was taking place.
While this method would be slightly more expensive than the poison option, it would have a higher success rate.
However, "I would be surprised if we got the whole lot".
A reduction in numbers though will allow the agency to clean excrement from the bridge to assess the damage.
Mr Jarvis said the excrement was corroding the structural steel of the bridge and while it was not an immediate safety risk, they needed to reduce pigeon numbers now in order to repair the bridge.
Depending on how this operation went, another one may be required in a years' time.
It has been 25 years since the population had been targeted and if left another 25, there would be serious issues with the bridge, he said.
The work is expected to take several weeks though bad weather could prolong it.