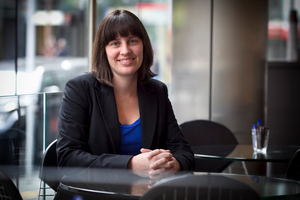 Samantha Dean liked seeing her bank balance grow. By the age of 10 she had saved close to $2000.
Now the Auckland accountant, described by her mates as "an epic saver", is looking at buying another home to add to the house she invested in in central Hamilton with her parents five years ago for $500,000 when she was 22.
Miss Dean, 27, says the importance of saving was drilled into her by her parents from a young age as she was growing up on a Mangatawhiri farm.
"They were careful with their money in spending on themselves but they spoiled us. You saw how they acted and you act similar to them."
She worked on her parents' farm over summers during school breaks, saving what she earned. While at university she saved and budgeted carefully.
"I knew what my outgoings were and made sure I had enough during the year to survive."
She still puts away 15 per cent of her monthly income into her own savings and KiwiSaver fund.
Miss Dean said she never felt jealous of her friends spending while she saved.
"I had a couple of friends who have asked me for advice where they have blown out on credit cards and haven't been able to pay it back.
"The whole point of saving was having money and being able to do what you want and not being jealous of anyone else."
Miss Dean agrees with findings from a Financial Education and Research Centre survey indicating New Zealanders need to improve their financial literacy.
"People are too short-sighted instead of being long-sighted, they see money and they don't really understand the value of it.
"There is probably not going to be a retirement fund for people in New Zealand and KiwiSaver will probably be the only choice."
Her advice for savers? "You always have your dreams but it is important not to live beyond your means but still have fun."