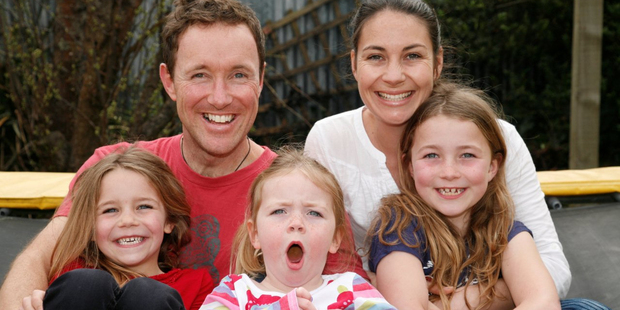 Former Aucklanders Roy Bowers and Erin O'Callaghan turned their back on the city's property market nine years ago and haven't looked back.
When they returned to New Zealand in the early 2000s after living in New York and London, the couple were shocked at the soaring house prices.
They were unable to find anything they were happy with in their budget that was close enough to the city where they were working.
So they started looking further afield and decided on Taupo.
"We could not get anything half-decent in our budget within a decent commute of the CBD where we both worked," Mr Bowers said.
"The house prices even back then were ridiculous for what you got. We wanted our kids to have a classic Kiwi upbringing where they weren't spending ages in cars going from shopping to sports practice in the car all day.
We wanted to be in a smaller community and near water, which meant beach or lake."
After about two years of renting, the couple found a four-bedroom home on a 1000sq m section for which they paid $400,000 at the end of 2006.
The pair now have three children, Ella, 8, Charlotte, 6, and Zoe, 3.
They say they do not feel isolated in Taupo as the town is central and friends from Auckland often call on their way to Mt Ruapehu or Hawkes Bay or to attend events there.
They are able to work from home with their online marketing business.
Mr Bowers said they also became frustrated at Auckland's poor public transport compared with overseas cities. But he said the family enjoyed visiting Auckland once or twice a year.
"The kids love the crowds and shopping malls, riding escalators, taking the train to Britomart, the different ethnicities and I love the Asian food courts," he said.
"But it's awesome to be able to drive south and then see the mountains and lake rising in front of you as you arrive home to Taupo - and you just feel lucky."