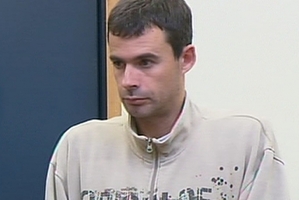 A former Far North deputy principal could be sentenced to preventative detention for sexually abusing young boys.
Self-confessed paedophile James Parker bowed his head and wept in the dock when he appeared in the Kaitaia District Court today.
Some of his victims looked on from the public gallery, flanked by their families.
The former Pamapuria School deputy principal was to have been sentenced after earlier pleading guilty to 49 charges of sexual offending against boys.
However Judge Greg Davis noted that 23 new charges had since been laid by police.
His young victims are now thought to number at least 20 in offending that spanned 13 years.
Parker's lawyer Alex Witten-Hannah told the court no pleas would be entered to the new charges until the court had given a sentence indication.
Five of the new charges against 37-year-old Parker allege sexual violation. Some of his victims were younger than 12 years old.
Parker was remanded in custody to March 13 for a sentencing indication and for the court to consider jurisdiction.
Judge Davis said a pre-sentence report recommended preventative detention for Parker.
However the District Court did not have the jurisdiction to impose preventative detention. If such a sentence was to be imposed Parker's case would need to be referred to the High Court.
Judge Davis said it was difficult to find a comparable case to the prolific abuse committed by Parker.
"I have not been able to find similar offending ... that has occurred in New Zealand in the past.''
The Pamapuria community was thrown into turmoil at news of Parker's arrest earlier this year.
An independent report released last week found Pamapuria School had failed to protect its students.
It concluded that Parker was able to continue abusing young boys partly because of his close relationship with the school's principal and his role as deputy principal and kapa haka leader.
There was no evidence offences had occurred at school.
Warnings had been flagged as early as 1998 when Parker started teaching at Oturu School in Kaitaia.
But his habits of showering with boys staying at his home or sharing a bed with them `marae-style' sometimes went unchallenged because Parker had an adult girlfriend, the report said.