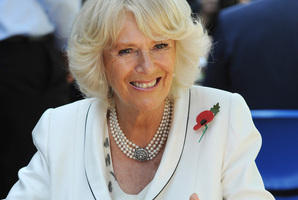 Stories making headlines across New Zealand at noon include a man who is critical after crashing head on with an eight-tonne truck, the diabetes epidemic and apparent lack of government action and the Royal Tour is underway with carrot cake and beetroot salad.
A "miracle" is needed for a 20-year-old Hawke's Bay man critically injured in a weekend crash to recover.
A Dunedin professor who is New Zealand's leading diabetes researcher has quit as chairman of a Ministry of Health advisory group and criticised the Government for its lack of action on the disease.
Prominent Te Arawa kaumatua Rawiri Te Whare has died after a long battle with diabetes.
The Duchess of Cornwall is having carrot cake and fennel and beetroot salad with a balsamic glaze for lunch.
A 17 year old walked up to a group of children as young as 11 in Masterton at 1am yesterday and beat them with a length of wood.
Bashed Martinborough firefighter Peter Fisher is astounding doctors with his recovery.
Identifying his nephew's body following a drink drive accident was the worst day of Flaxmere rapper Tipene Harmer's life.
The Auckland City Mission needs help as it prepares for its Christmas Street Appeal.
Daniel McKechnie got New Zealand tattooed on his back.
A man is dead and two others seriously injured after a car believed to be carrying seven people rolled just south of Dargaville.
Audition dates have been announced for X Factor NZ.
Nasa is giving amateur Rotorua astronomers the opportunity to spot the International Space Station as it flies across the sky.
Hawke's Bay council has new and better tools to detect people taking water without required resource consents.
Lake Tutira is "in the worst possible state ever."
The sun shone as foodies farewelled the last event of the inaugural Food and Wine Classic in Hawke's Bay.
Support is starting to flow in for a young Gisborne woman after she lost everything she owned in a house fire in Kaiti this week.
Ladies with luscious locks are being asked to donate their hair to help women living with cancer.
An award-winning painting stolen from Waikato Hospital had just been selected by an art expert to hang in the upgraded mortuary because of its "ability to calm people" at a stressful time.
Meanwhile fans of Hamilton's The Bank can be assured it is not turning into a brothel.
A man who removed the keys from a car that had been skidding and doing burnouts south of Dunedin was allegedly assaulted by the driver and a friend.
Queenstown police are worried about people being kicked in the head when they were on the ground.
The grieving parents of Josh Tunnicliffe battled for a decade to halt their son's huffing addiction.
Have you seen these men?
A two-week police clampdown on speeding past Omarama School has caught 145 motorists.
Top trending stories on Twitter in NZ at noon were: #ConfessionNight, Selena and Justin, #FletcherNZGT, #SCOvNZL, #nzgt, #EMAWinTaylor, New Zealand, Xmas, Auckland and Notting Hill.
-Herald online