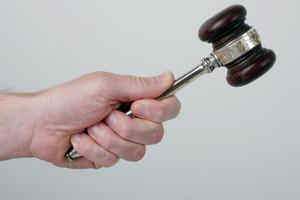 A new type of restraining order will be created to prevent serious violent or sexual offenders from making contact with their victims, Justice Minister Judith Collins announced this afternoon.
The new order, introduced under the Harassment Act, was designed to restrict where offenders could go and stop them from contacting victims.
Similar to restraining orders, the new order could be imposed indefinitely.
Ms Collins: "Victims can feel intimidated by an offender moving into their local area, near their home or work place. This was the case in Invercargill recently where a convicted rapist was able to move into a house very near his victim."
At present, protection and restraining orders could only be introduced if someone was being actively harassed or if there was a domestic relationship between the criminal and the victim.
Ms Collins also noted that release and parole conditions only applied for six months after a sentence had ended.
The legislation would be introduced early next year.
Ms Collins felt the justice sector in New Zealand had moved too far in favour of criminals and the move was one of several changes designed to increase victims' rights.