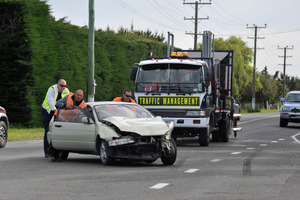 A student paying off $60,000 for damaging a Lexus is one of thousands of uninsured drivers clocking up millions of dollars in debt from crashes each year, according to AA Insurance figures.
Claims involving more than 2300 uninsured drivers at fault in accidents totalled $5.8 million, said the company.
Several were for large sums, such as one uninsured woman who owes around $75,000, not including repairs to her own car, after losing control of and driving through a fence and the wall of a house.
"If a driver doesn't have insurance, but damages someone else's car and it's their fault then they will have to pay for it themselves, either as a lump sum or over a long period of time. We still have about 30 drivers on our books who have been paying off their debt since the 1990s," said AA Insurance head of customer relations Suzanne Wolton.
- APNZ