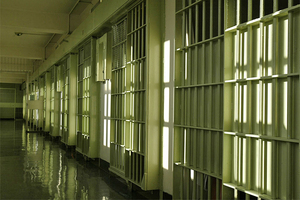 A man who threatened and robbed a Whakamaru teenager of all his major possessions has been jailed for four years.
Tyral James Stainton, 31, was sentenced in Rotorua District Court today after he was previously found guilty of one count of aggravated robbery and one count of burglary.
Judge Phillip Cooper said on November 5 last year Stainton and another man went to the rural property where the 16-year-old victim lived alone, looking for a person they claimed owed Stainton a debt. Stainton was carrying an ornamental knife he had just stolen from a vacant farmhouse.
When the victim said he didn't know where that person lived Stainton became aggressive and threatening.
"You said you could bury him and no one would find him," Judge Cooper said.
He said Stainton then took $4454 worth of the victim's belongings, including an Xbox, TV, guitar, laptop and camera and told the victim he would kill him if he called police.
Judge Cooper said Stainton had denied the offending and shown no remorse or insight. The judge dismissed a letter handed to him prior to sentencing, in which Stainton claimed he was sorry for his part in the incident and had only pleaded not guilty due to a lack of understanding of the legal system.
Judge Cooper put the starting point for the aggravated robbery at three years in prison then added six months for the burglary and another six months to take account of Stainton's previous convictions for robbery, burglary and violence.
For more articles from this region, go to Rotorua Daily Post