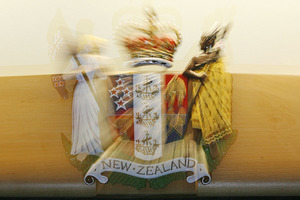 A Martinborough man accused of assaulting a volunteer firefighter had more charges laid against him in Masterton District Court today.
Milton Haira, 25, unemployed, had faced a charge of assault but that was upgraded to one charge of wounding firefighter Peter Fisher with intent to cause grievous bodily harm.
Four other charges of common assault and one of threatening to kill, in relation to the same incident, were also laid.
Defence lawyer Louise Elder did not apply for bail and Haira was remanded in custody until December 3.
Mr Fisher was bashed when he stepped in to help a group of young people remove an unwelcome visitor from a house last week.
He was left in a critical condition but has slowly been improving.
His father, Brian Fisher, said on Friday that his son was conscious and talking, although speech was difficult because of injuries to his mouth and neck.
For more articles from this region, go to Wairarapa Times-Age