Sudden death of high-profile criminal barrister leaves legal world shattered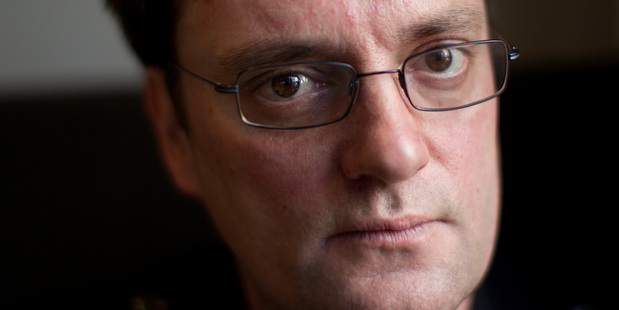 Tributes flowed last night for top criminal barrister Greg King, who was found dead beside his car. He was 43.
Attorney-General Chris Finlayson led the eulogies for King, a brilliant legal mind and devoted family man, who is survived by his wife, Catherine, and daughters Pippa, 5, and Millie, 3.
The Law Society president Jonathan Temm said lawyers were under enormous pressure, and King had been affected by public condemnation of the Ewen Macdonald not guilty verdicts.
But the case took its toll in the form of public condemnation of the lawyer.
Temm said King had copped a lot of flak after his most high-profile client, Feilding farmer Macdonald, was acquitted of killing his brother-in-law Scott Guy in July.
"When you pick up a newspaper or turn on a radio and people are slagging off the outcome, that indirectly reflects on him too," Temm said.
King was a "brilliant lawyer" who accepted unpopular cases, which took courage.
"He represented them with brilliance and determination. Greg had a rare skill. He was an orator from a kind of bygone age."
King's body was found on Dungarvan Rd, a cul-de-sac in the suburb of Newlands, a road lined with newly built homes with fountains, security gates, manicured shrubs and a most dramatic view of Wellington.
A neighbour arrived home at 5pm on Friday and saw the car.
It was still there the next morning.
Police approached the neighbouring property about 10am to tell them they'd found King's body and they were not allowed to leave their home until the scene had been examined.
Yesterday afternoon four cars were parked outside King's white modern home in Belmont. Family members came and went from the home, their faces reflecting dismay. Family spokesperson, Frances Jones, asked that the family's privacy be respected as they came to terms with the news.
"This is a terrible tragedy for Greg's family and children, who are devastated by his loss."
King's mentor, Dunedin lawyer Judith Ablett-Kerr, QC, was distraught yesterday afternoon. "I'm absolutely devastated," she said. "He was like a son to me."
Attorney-General Chris Finlayson said: "Although young in years, Greg King had already achieved a huge amount in his career. He was a fine advocate and a very nice guy.
"His early death is very sad, and my deepest sympathies go to his family at this time."
Labour Leader David Shearer extended his sympathies to King's family today, saying "Greg had one of this country's finest legal brains. There wouldn't be many New Zealanders who hadn't heard of him.
"While most would know him for his high profile high court work, Greg also represented employment, family law and civil law clients.
"He has also made a huge contribution to raising the profile of the legal profession.

"Greg King's death at such a young age is a tragedy. It will leave a huge gap, and my deepest sympathies go to his wife Catherine, children Pippa and Millie, their family and friends."
King was born in Wanganui and raised in Turangi. Police said there were no suspicious circumstances, and have referred the death to the coroner. A post-mortem would be carried out today.