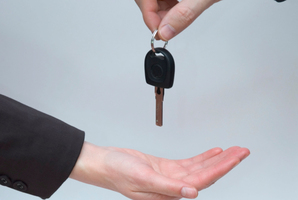 A woman who stole more than $20,000 from a rental car firm was allowed to keep her job so she could repay the money, only to be caught in further alleged fraud.
But the Employment Relations Authority (ERA) has found the company did not follow proper procedures in sacking Michal Tiller.
Co-director Edwin Chan said that the fraud almost destroyed his business and the ruling was very disappointing.
Ms Tiller was hired for the Auckland branch of New Zealand Rental Car Services by her partner Daniel Alexander, who owned and ran the business with Mr Chan.
As the branch's finances struggled, Christchurch-based Mr Chan became concerned about its accounts.
He discovered three withdrawals, made on the same day, of $1000 each on a bank card which was meant to provide refunds to customers.
He called police, who found the money had been paid into three personal accounts belonging to Ms Tiller. She was charged with dishonestly using a document in August 2007.
Mr Chan allowed Ms Tiller to continue working for the company at Mr Alexander's urging, so she could repay the money she had stolen.
But Mr Chan remained concerned about the operation and decided to call in a private investigator.
He suspended Ms Tiller in December 2007 and tried to arrange a meeting with her, but when she did not reply he dismissed her in a letter in early January 2008.
ERA member Eleanor Robinson found the company had grounds to dismiss Ms Tiller but Mr Chan did not follow procedure. The ERA declined compensation, but found Ms Tiller was owed $3702.20 in unpaid wages and holiday pay.
- APNZ