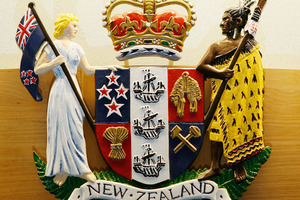 Sixteen people were arrested after dozens of police seized drugs, cash, guns and parts of a P-lab during 18 raids on Bay of Plenty properties this week.
Detective Senior Sergeant Greg Turner, head of Tauranga CIB, said 55 police officers searched properties in Welcome Bay, Pyes Pa, and suburbs of Tauranga and Mt Maunganui.
Details of the Monday raids were revealed only yesterday.
At one address in rural Pyes Pa, components of a methamphetamine lab were found along with precursor chemicals, cannabis plants and a stolen Subaru car.
Cash totalling $10,000 and about 7g of methamphetamine were discovered at one Tauranga home, and a rifle and shotgun at another.
Large quantities of cannabis were also found.
More than 500 plants and a 40-litre drum of dried cannabis head were found in rural Welcome Bay.
Mr Turner said 60 mature plants in bud were found in a sophisticated indoor hydroponics growing operation in Mt Maunganui.
"That warrant was a result of some police members conducting inquiries in that particular street and the strong smell of cannabis as they were standing on the road."
Mr Turner said it was help from people like those in the Mt Maunganui neighbourhood that allowed police to be able to carry out such operations.
"We can't obviously solve burglary, theft and drug problems on our own."
Mr Turner encouraged residents to report suspicious activity such as strange smells, numerous vehicles, visitors who only stayed a minute or two, or who arrived at all times of the day and night, and houses where the curtains were rarely open and where there were few signs of normal activity.
Police would act "with a firm hand" on such reports, he said.
Corrections staff joined the police operation and recovered about $1800 in unpaid fines.
Mr Turner said there were no links between the properties searched.
"It's just been a day of search warrants across the Western Bay of Plenty," he said of Monday's operation.
"We've made no secret of the fact that these types of operations will continue until the message sinks in and we break this cycle of offending. There are some people who are clearly delusional if they think we will not catch up with them sooner or later."
Those arrested face a variety of charges including possession and supply of cannabis and methamphetamine, cultivation, unlawful possession of firearms, theft, receiving and aggravated robbery.
For more articles from this region, go to Bay of Plenty Times