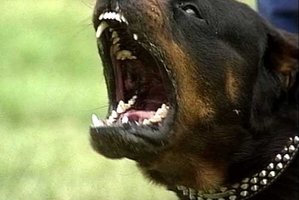 Dogs have been banned from Kaikohe's main street following a series of complaints about people walking intimidating dogs down Broadway or leaving them tied up outside shop doors so other people can't get in.
However, similar proposals to ban dogs from two beaches on the Karikari Peninsula and reserves on Kerikeri's Reinga Rd have been put on hold while the council seeks more information.
The last straw for the Kaikohe-Hokianga Community Board was a vicious dog fight earlier this year in which a dog jumped from the back of a passing ute and savaged another dog while the street was busy.
The dog that was attacked was an unregistered pitbull while the offending dog was a registered, but unrestrained, rottweiler.
The board asked the council to extend the town's existing dog ban areas to include Broadway from Hongi St to Rankin St, which it did at last week's council meeting.
A 24/7 dog ban already applies to all children's playgrounds in Kaikohe, Library Square, Lindvart Park, Memorial Park and Joyce Park.
Other 24/7 council dog bans apply to children's playgrounds and the public pool in Kerikeri.
For more articles from this region, go to Northern Advocate