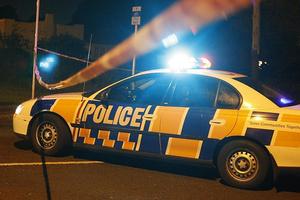 A pedestrian was been hit and killed by a truck north of Ngaruawahia in north Waikato this morning.
Sergeant Juliet Burgess of the Huntly Strategic Traffic Unit said emergency services were called to a 100km/h stretch of SH1 by the intersection with Kelm Rd about 5.18am.
"SH1 is currently closed with diversions in place at Old Taupiri Rd as we work to establish the exact circumstances of what has occurred," Ms Burgess said.
"Initial indications on what happened are that a still to be identified male has been in a car parked in the shoulder of the southbound lane of SH1 when he has gotten out of the car and crossed the road, directly into the path of an oncoming northbound truck."
Ms Burgess said it was still dark when the man was fatally struck and the truck was travelling with its headlights on.
"We're not aware of any other people in the area at the time of the crash but if you did see something police would like to speak to you.
"We would also like to hear from anyone who recalls seeing a dark coloured BMW parked on the side of the road on SH1 around the area of Kelm or Jew Roads before the crash."
This latest fatality takes the Waikato Police District road toll this year to 36 deaths from 33 crashes, Ms Burgess said.
"Last year Waikato Police dealt with nine pedestrian deaths on Waikato roads and the period of September to October was particularly deadly with three fatalities.
"Of the nine deaths, four involved intoxicated pedestrians, so we need to ensure that if we are on or about the roading network we are keeping ourselves safe because the risks are just too high."
Anyone who may have witnessed the crash or seen the dark coloured BMW on SH1 prior to the man's death is asked to contact Ms Burgess at the Huntly Police Station on 07 828 7560.