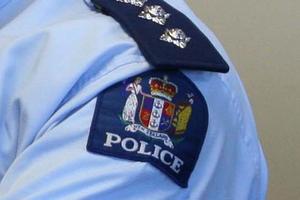 Hawke's Bay police have gone from investigating money-fleecing scams to finding themselves involved in one after a Tutira woman was contacted online and asked to pay a $250 fine for allegedly downloading copyright material.
"It looked perfect - it was the actual New Zealand Police website logo - everything," Deb Scott said as she pondered how she was going to get her locked computer up and running again.
It had frozen since the official-looking police email popped up on her screen early yesterday.
"I can't get rid of it now."
Mrs Scott had only been on her computer, which she uses a couple of times a week for rural mail and Hawke's Bay Today deliveries, for a few minutes when she spotted an email she did not recognise.
She found it contained a pdf file which could not be opened.
"I'm thinking now that was the trigger to this - it opened the way," she said, adding that a short time later the "official looking" New Zealand Police email arrived.
It informed her she had been detected downloading either copyrighted music or films and that she faced court action if she did not pay a $250 fine within 48 hours.
Her first reaction, given that it carried the official police logo, was that it was genuine, although she was not aware there had been any downloading.
"It's a good one all right and I can see how it might catch some people out," she said.
It was the method of payment though which alerted Mrs Scott that all was not as it might have seemed.
The "police" wanted the payment made by online cash method U-Kash, which is a voucher system featuring a multi-digit and confidential personal card number.
They can be bought at a range of retail outlets, and it was suggested she call at Whitcoulls to get a $250 one.
She was then to enter the voucher's serial number which is used for making on-line purchases.
The message indicated her computer system would remain locked up until the money went through.
"It's a scam but it's also a virus - it has locked it up," she said, adding she would sit out the 48-hour "pay up" period to see if it cleared.
"If it doesn't it's probably going to cost me more than $250 to get it sorted."
Eastern Region Police Crime Prevention Officer Paul Miller said he had heard of similar scams emerging overseas - one using a "perfect" Metropolitan Police logo and also seeking money credit via the U-Kash system.
"But this is the first one I've seen here with the New Zealand Police logo being used - so it is unlikely to be the last."
His advice to anyone receiving an email from an unfamiliar source is to be wary.
"Police do not request money or fine people via computer," he said. "It is a scam but it is likely to catch some people out."
For more articles from this region, go to Hawkes Bay Today