Experts commend move to remove 'arbitrary' speeds.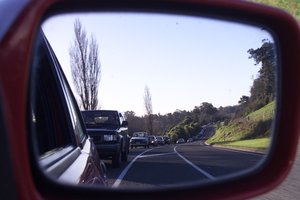 A move by Hamilton to become the first city to make the common 50km/h speed limit obsolete is being commended by traffic experts.
Hamilton City Council is proposing drastic changes over the next 15 years to roads with a 50km/h speed limit by lowering those in residential areas to 40km/h, or raising them to 60km/h or 80km/h if they are deemed to be arterial roads.
The draft speed management policy is the first of its kind in New Zealand, and will be considered by the strategy and policy committee tomorrow.
The council believes it will make roads safer for all users.
Hamilton City Council transportation operations team leader Robyn Denton said consultation would be carried out before any speed limit or infrastructure changes were made so it was safe and it was likely to take many years before all 50km/h zones were changed.
"We are trying to get speed limits which reflect what the function of the road is and if that road's job is to move people and goods for the economic efficiency of the country we need those goods to be moving at 80km/h and 60km/h," she said.
"When it comes to residential properties where the prime purpose is for people to be getting in and out of their homes and using that space to interact with their neighbours and kids to play - then that's when we are looking at 40km/h."
Changes to the road layout and signs would be installed to reflect the new speed limits and avoid confusion for out-of-towners, she said.
The council was already in the process of consulting on changes to the speed limits bylaw which included changing the speed limit for 36 rural roads from 100km/h to 80km/h and removing the city's only 70km/h speed limit, on Baverstock Rd in Rotokauri.
Traffic Institute of New Zealand president Andy Foster said the 50km/h speed was "arbitrary" and did not relate to international best practice, which was closer to 40km/h.
"I think it's a brave piece of leadership which respects physics and human ability to survive impact. It's part of a direction I think you will see other councils going."
The NZ Transport Agency's acting regional director of Waikato/Bay of Plenty, Robert Brodnax, supported the move because with every 1km/h drop in speed there was a 4 per cent reduction in fatalities. He encouraged all councils to look at ways of creating safer travel speeds.
Proposed speed limits
* 10km/h shared zones
* 30km/h transport centre, parks, cemeteries
* 30km/h shopping precincts
* 40km/h local residential streets, collector roads and variable school zones
* 60km/h or 80km/h minor and major arterials
* 80km/h rural local roads.