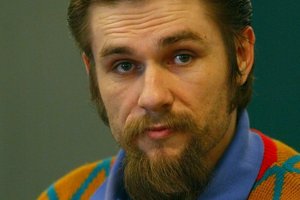 One of New Zealand's most notorious sex offenders has been awarded $1000 in costs after a failed attempt to sue the Corrections Department.
Nicholas Reekie sued the Corrections Department, the Attorney-General and Waitakere District Court for humiliation and unlawful detention while in Auckland's Paremoremo Prison in 2001 and 2002, to the sum of $1 million.
In August Justice Edwin Wylie ruled that his rights were breached when he was strip-searched by prison staff but also ruled that Reekie would not get any compensation for the ill-treatment.
Justice Wylie also found that the majority of Reekie's claims were not made out and only two of his 10 actions were successful.
Because Reekie did not suffer any detrimental effects from the ill-treatment, a declaration of the breaches was all that was required by the Correction Department staff.
In the decision Justice Wylie said costs should lie where they fell.
But Reekie then filed an application seeking costs worth $5762, made up of lawyer costs, travel costs and phone bills.
Justice Wylie today said the general principle was that the unsuccessful party should pay costs, but it was at the court's discretion.
``In accordance with settled principle, I am not persuaded that it is appropriate to make a general costs order in favour of Mr Reekie. ``There is nothing to depart from the general rule that a litigant in person is not normally entitled to costs,'' he said.
But he said it was appropriate allow Reekie a contribution towards counsel fees incurred by him for the preparation and filing of his original statement of claim.
Reekie was awarded $1000 in costs, to be paid to him by the Department of Corrections.
Reekie was sentenced to preventive detention in 2003 with a minimum non-parole period of 25 years after being convicted on 31 charges, including abduction and rape, for offences against four female victims, aged between 11 and 69.
David Dougherty was earlier wrongly jailed for the 1992 abduction and rape of the 11-year-old girl.
He was cleared by DNA evidence.
- APNZ