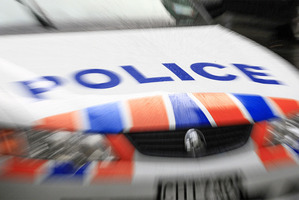 A boyracer memorial for drowned Tauranga man Shaun Hogarth has sparked numerous complaints this afternoon about vehicles doing burnouts and driving dangerously.
Police began receiving reports around midday that groups of up to 18 boy racer vehicles were driving dangerously along Maunganui Road and Marine Parade. Similar reports came in from Oropi Road.
Police have confirmed the vehicles are part of a final drive-around for Mr Hogarth, the 23-year-old man who died in a boating accident two weeks ago on Tauranga Harbour.
Following a viewing of his body at the Pyes Pa Cemetery this morning, Mr Hogarth's friends had planned to drive in convoy around the city with his casket before returning to Pyes Pa for the funeral service at 1pm.
About 12 vehicles were seen pulled over on Maunganui Road about 12.20pm, with police vehicles attending.
Police said they planned to impound some of the vehicles and would be waiting outside the cemetery to make sure mourners dissipated peacefully after the service.
For more articles from this region, go to Bay of Plenty Times