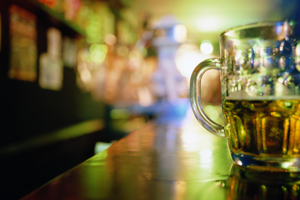 A drunken male striptease was among the discoveries police made in bars around central Whangarei as five out of eight premises were found to have breached their licences.
Police will apply to the Liquor Licensing Authority for suspension of licence for the five premises and have warned others to get their acts together.
Last weekend, police teamed up with volunteers and health staff and entered licensed premises to test compliance with the Sale of Liquor Act. Relieving area commander for Whangarei/Kaipara, Inspector Tracy Phillips, said breaches included having uncertified security staff, allowing intoxicated people on premises and failure to provide substantial food on request.
Allowing people to become intoxicated had a huge ripple effect in terms of family violence, assaults, road crashes and victimisation, she said.
In one premise, police observed a male performing a striptease in the middle of the dance floor in full view of bar staff and patrons. Officers intervened just before his underwear came off, Ms Phillips said.
The man was extremely intoxicated and was barely able to stand up, she said.
Police had to make arrangements for him to get home safely fearing that he could become a victim of crime had he been left alone. In another bar, police observed a stag party and one patron was seen vomiting in the toilets.
"The level of intoxication was alarming. We've got to get this right before the festive season which is when things like domestic violence and drink driving will be on the rise," Ms Phillips said.
She said checks were done at problem premises and a number of low-ranking ones so a balance could be achieved.
A first failure to provide food usually results in a 24-hour suspension for the premises and about a two-week suspension for the duty manager.
"We find that most people are surprised to hear that licensed premises are required to provide at least three substantial types of food at any time that they are selling alcohol," Ms Phillips said.
More checks at locations around Northland were planned before Christmas.
Phil Sentch, president of Hospitality New Zealand's Northland branch, was surprised with the high number of breaches, saying bars were usually compliant.
"A lot of bars see 800 to 900 people a week and for one guy to play silly bugger, the percentage is so low. Our bars and clubs are very well-controlled and I hate to think there's an ongoing issue here," he said.
For more articles from this region, go to Northern Advocate