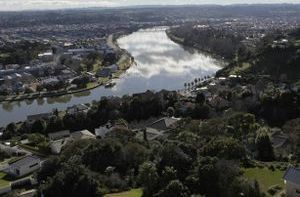 A mini-swarm of earthquakes continued to shake the River City yesterday.
All the quakes occurred at the same spot, 30km southwest of Wanganui but at different depths.
Six earthquakes struck near Wanganui within a 12-hour period.
Most of them were too small to be noticed. The two largest were a magnitude 4.4, which was felt strongly, at 1.44am yesterday at a depth of 13km, and a magnitude 3.0 at 1.26pm.
The shakes follow a magnitude 4.5 quake in the early hours of Sunday, which was 25km deep.
GNS Science seismologist Caroline Holden said such earthquake swarms were not unusual.
"It's just a gentle reminder that people need to be prepared for a big earthquake," she said.
In July, Wanganui was shaken by a magnitude 7.0 earthquake, located 70km west of Wanganui at a depth of 230km.
The next largest recent earthquake in Wanganui was a magnitude 5.1 in August 2010 - just a week before the 7.1 Canterbury earthquake. That earthquake was centred in the same location as the recent swarm.
Ms Holden said GNS Science had recently changed its recording of earthquakes, which could give the impression New Zealand was experiencing more earthquakes than usual.
For more articles from this region, go to Wanganui Chronicle