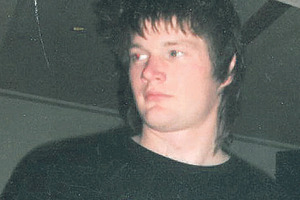 The home detention sentence imposed on a young father after he broke his baby daughter's legs does not reflect a sterner approach to child abuse cases, a court has been told.
James Robert Hall, 21, was sentenced to 12 months' home detention after pleading guilty to two charges of causing grievous bodily harm relating to incidents leading to his four-month-old daughter's admission to Hawke's Bay Hospital in March last year.
But the Solicitor-General today appealed that sentence to the Court of Appeal, saying it was manifestly inadequate.
At sentencing in August, crown prosecutor Russell Collins had asked Justice Mary Peters for a sentence calculated from a starting point of four years.
Defence counsel Scott Jefferson argued then that home detention was possible if the judge used a starting point of two years and applied appropriate deduction for Hall's youth and acknowledgement of guilt.
Justice Peters applied the deductions and, considering a need for Hall to be earning an income to help support his daughter, took the potential jail sentence below a two-year threshold, enabling the consideration of home detention.
Annabel Marham, lawyer for the Solicitor-General, today told the Court of Appeal that the sentencing judge failed to put earlier abuse cases that were drawn on in sentencing in the context of a developing jurisprudence.
There was a "hardening or sterner'' approach to cases of this matter, which was not taken into account, she said.
It was not a single case of anger, rather the infant was subject to prolonged suffering and medical help was not sought.
Hall's youth, against the offending, should not have invited leniency, she said.
"On any analysis the judges starting point was too low.''
She agreed with the crown prosecutor's reasoning at sentencing and said the judge should have started at a point of four years' imprisonment.
With a discount of 10 per cent for youth, and for an early guilty plea, the judge should have ended with a sentence of two years and eight months' imprisonment, she said.
Mr Jefferson said today there was not a huge difference between what the Solicitor-General was asking for and the sentence.
"What we're arguing about is whether this man should go to prison or not.
"Given that we're not far apart I urge the court not to interfere with it.''
Hall was a young man, ill-equipped to cope as a teenage father and was unable to bond with the child, he said.
While Hall had previous convictions, they were all driving related and Mr Jefferson said they should be put to one side when sentencing for this case.
Hall, 19 at the time of the offending, admitted that he would grab his daughter's foot and bend her leg up her back.
Hospital staff found both the girl's thigh bones broken and an older fracture of the left tibia.
According to police, he had said that once or twice it was in anger, but while he meant to hurt the girl he was not realising what he was doing.
The baby's family was in court today for the appeal hearing, but did not wish to comment outside court.
Hall has been free since the appeal was lodged about 10 days into his time on home detention.
The Court of Appeal reserved its decision.
- APNZ